---
Welcome to CDDRS
Chichester District Dog Rescue Society
Chichester and District Dog Rescue was Founded in 1963 and registered as a charity in 1968 the aim of this society are the prevention of cruelty to animals, and the rescue and the re-homing of stray and unwanted dogs.

This society is on duty and emergency call out 24 hours a day 365 days a year. There are many aspects of our work road traffic incidents involving injured animals, the recovery of lost dogs, taking in stray dogs from dog wardens over a wide area, and dogs that become unwanted by their owners.

We assist the police where there has been a sudden death of an owner. We help stray cats, and injured wildlife. All cases have their own case officer from the society, to liaise with the owners and the animals we are helping.

We are available by telephone or at Plovers, West Ashling Road, Hambrook to talk to anyone who needs our help or advice. The dogs welfare is our priority and we will provide any service we can to further that cause.


We do not receive any official funding
All our workers are voluntary
We urgently need your support to help fund the work of the society in saving of animals and preventing suffering.
Adopting or life fostering one of our dogs.
Donating food for dogs in foster. .
Donating goods for sale in or charity shops.

Powered by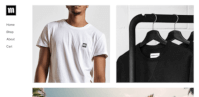 Create your own unique website with customizable templates.