Donations are urgently required to help us continue our work
. We spend over £90,000 each year on kennel fees alone to take on dogs that have no where else to go - we are desperately in needs of financial support. As a 100% voluntary organisation, we promise that all funds raised go directly to the dogs that we care for.
To make a donation please either send a cheque to:Hon Treasurer,
Mrs Christine Morley
Plovers,
West Ashling Road,
Hambrook,
West Sussex
PO18 8UF
Or contact us by
email
via
Cddrs.ambulance24@btinternet.com
Or donate through Paypal
Powered by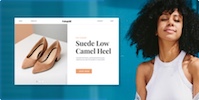 Create your own unique website with customizable templates.