You can now help us by using the Easy Fundraising application!!

​https://www.easyfundraising.org.uk/invite/HYC53Y/RHAKA1/


Donations are urgently required to help us continue our work
. We spend over £90,000 each year on kennel fees alone to take on dogs that have no where else to go - we are desperately in needs of financial support. As a 100% voluntary organisation, we promise that all funds raised go directly to the dogs that we care for.
To make a donation please either send a cheque to:Hon Treasurer,
Mrs Christine Morley
Plovers,
West Ashling Road,
Hambrook,
West Sussex
PO18 8UF
Or contact us by
email
via
Cddrs.ambulance24@btinternet.com
OUR PAYPAL BUTTON IS CURRENTLY NOT WORKING, PLEASE IF YOU WISH TO DONATE CONTACT US VIA EMAIL OR TELEPHONE , WE ARE IN GREAT NEED AND MASSIVELY APPRECIATE YOUR DONATIONS TO HELP US REHABILITATE AND REHOME THE DOGS WE TAKE IN. WE APPRECIATE YOUR PATIENCE IN THIS MATTER AND HOPE TO HAVE YHE DONATE BUTTON BACK UP AND RUNNING SOON
Powered by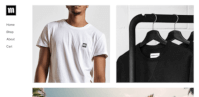 Create your own unique website with customizable templates.