CDDRS Privacy Policy under GDPR
Only data provided to the Charity will be held on file in case of contact required for the well being of the dogs that are adopted (see terms and conditions under Adoption) or if it has been specified by the individual that they wish us to retain their details for specific communication
Any information provided to Chichester District Dog Rescue Society will be used only for the purpose in which it was taken, it will not be handed on to any third parties. or used for marketing unless previously agreed with the the individual on a case by case basis.
The information that is held by us will only be used in the form in which has been agreed by you and will only be held for the period of time in which it is deemed necessary
You may at any time contact us by the means shown on the 'Contact' page to request the information is to be removed or updated
Information will only be held on our system if we have legitimate reasoning to hold it.

Any unused and out of date data will be disposed of securely.

All personal details are held in a secure manor and only staff that that require access to them will be able to view them.
Powered by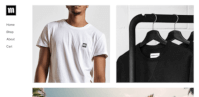 Create your own unique website with customizable templates.