Adoption fees £150 per dog, this covers microchipping, vaccinations, worming, fleaing and a health check

Castration/Spaying is extra
Please see below for terms and conditions of adoption
1. The adopter is not a dealer in dogs or other animals, nor an agent for such a dealer.

2. The dog will be kept as a pet and will not be used for vivisection, or for experimental purposes.

3. The Adopter will regularly, and at their own expense feed, water and exercise the dog, keep it in a domestic environment and at their own expense will ensure that it receives such veterinary treatment as may be necessary for its well being.

4. The Adopter will maintain at their own expense an animal vaccination programme as advised by a veterinary surgeon.

5. The Adopter agrees to allow the representative of the Society reasonable access to any closure or building where the dog is kept for the purpose of inspecting the Dog or its surroundings, or for the purpose of repossessing the Dog in accordance with clause 10 of these conditions.

6. The adopter will notify the Society of any change of address where the Dog is being kept.

7. The Adopter will at all times ensure that the identity disc remains attached to the Dog.

8. Whilst every endeavour is made that the Dog is healthy on leaving the Society's care, (unless otherwise stated) no guarantee can be given that the Dog will not manifest or develop sickness or diseases thereafter, and the Society accepts no liability for any disease or defect in health or temperament whatsoever that the Dog may later be found to suffer .

9. The Adopter shall not part with possession of, or permit the destruction of, the Dog without the prior permission of the Society

10. Should the Adopter fail to comply in any way with the terms of this agreement, or if for any reason whatever an Official of the Society considers it to be in the interest of the Dog to do so, the Society may forthwith and without notice recover possession of the Dog in which event the above named Adopter's rights over the Dog will cease.
Powered by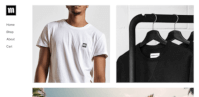 Create your own unique website with customizable templates.